New planning software in the download center
Sikla CAD-Library
Our CAD-Library is also available online now. It can be found in the download center in the category "Software". After the installation product news and changes in our products can be upgraded by means of the update feature.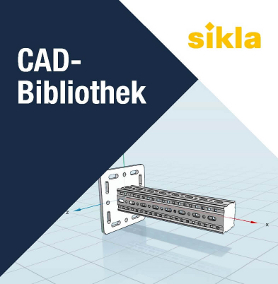 The Sikla CAD-Library supplies you with all products of the catalogues Siconnect and Simotec as CAD-independent 3D or 2D geometry. Independent means, that the data can be transferred into many common CAD-systems. To AutoCAD the data can be transferred directly. 
Your benefits:
•    Functional product information at a glance
•    Easy creation of own installation details
•    Reduced planning effort
Sikla Anchor Design Program - new version 4.31
You can use the Anchor Design Program for the easy and secure calculation of anchor fastenings. The intuitive interface and clear input masks support you during evaluation and selection of suitable anchors for approval-relevant fastening solutions. The program enables the user to calculate anchoring close to the edge and anchor groups. The static calculation is based on the Sikla approvals and the European design method ETAG001 annex C and ETAG001 part 6.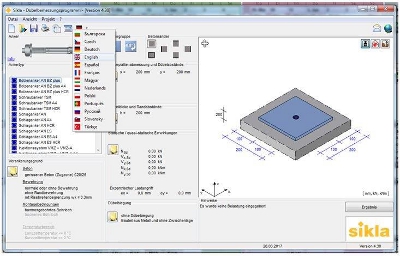 The detailed display of the results and a comprehensible printout ensure a secure verification of model design and application.
New in version 4.31
Fast dimensioning with the results preview in the input mask
Calculation under seismic stress for Bolt Anchor AN BZ plus, Resin Anchor Rods VMU-A and VMZ-A
Calculation of Screwbolts TSM with European Technical Assessment