Sustainability is an essential point of
our strategy
Sikla GmbH is committed to ecologically and socially responsible corporate management. Only in a world that comes as close as possible to the optimum of the circular economy, long-term growth and prosperity for us and our children will be possible. We want to and can make our contribution to this. Sikla is aware of the social and environmental impacts of its business activities. We are committed to strengthening our contribution to the Sustainable Development Goals of the United Nations, and to the environment and society in general. Our employees are encouraged to act in accordance with our sustainability policy.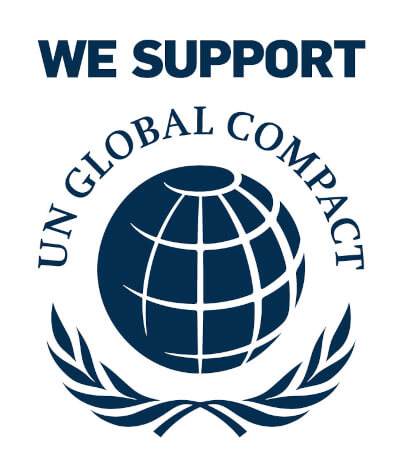 Sikla is one of the signatories of the United Nations Global Compact. By signing the Global Compact, Sikla commits to contribute to sustainability. This means, we support the ten principles concerning  human rights, labor standards, environment and corruption prevention.
Our goals
Climate neutrality
Our goal is to operate as a 100 % climate-neutral company in all areas from the year 2030 and to compensate for unavoidable emissions. To this end, the entire vehicle fleet will be operated purely electrically in the long term and electricity will be obtained from renewable sources as far as possible. The production of the products takes place close to the market in order to avoid long transport routes. By now, 67 % of the purchased products are manufactured in Germany, and a further 25 % in Europe.
ISO 14001 – Environmental Management
We are aiming for ISO14001 certification in 2023.
EcoVadis
To show the quality of our sustainability management, we have been assessed by the largest platform for sustainability ratings, EcoVadis. The rating showed that our sustainability performance is among the top 50 % of companies assessed by EcoVadis. For this, we received the bronze medal. Our goal is to achieve the silver medal by the end of 2025 and the gold medal by the end of 2029.
Supply Chain and CSR
We invest in social projects and voluntarily commit to implementing the requirements of the Supply Chain Sourcing Obligations Act within the scope of our corporate possibilities by 2025.
Recycling rate
Our goal is to have the highest possible recycling rate. We are already making our contribution to CO2 savings by recycling our packaging materials, as evidenced by the recycling certificate.
Downloads