The Sikla Load Chain -
Combined efficiency and flexibility
Already standard in power plant construction, gaining ground in industrial and plant engineering, the suspended pipe installation by means of load chains is a good and efficient alternative to the traditional installation with profile constructions. With the implementation of the load chain Sikla extends the product range for first-class and innovative pipe support solutions. 

Load chains are particularly used for the installation of separate pipes. The various structural connections offer an easy and flexible adjustment of the load chain to the respective conditions of the suspension. It is possible to mount the pipes space-saving and economically up to 3,50 m length. The Sikla product range covers nominal sizes up to DN 300.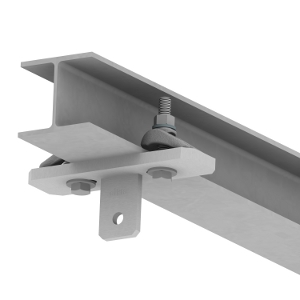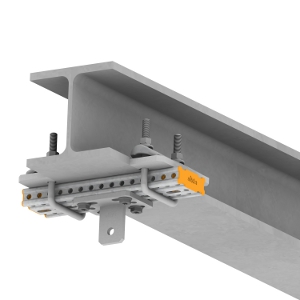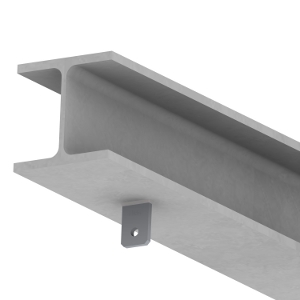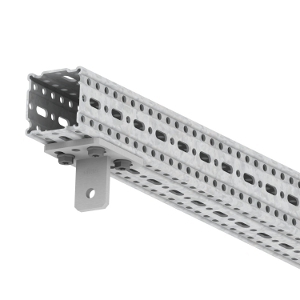 In addition to their high flexibility load chains show a significant cost advantage for the installation of individual pipes compared with the traditional connection with complex channel and profile constructions. The load chains meet easily the challenges of a dynamic reacting pipe. Due to its free oscillating construction pushing movements do not cause problems. The load chain also replaces components such as Pipe Shoes and Sliding elements. 

The drop-forged connection parts show a high tensile strength and therefore guarantee a secure and economically practicable solution. The Rod Hanger Load Chain Assembly (LKV) already contains all parts to be used. Due to that the combination and order of the components has been simplified. You only have to choose the structural connection, the LKV-Assembly and the appropriate dimension of  the Threaded Rod (M10, M12 or M16) as well as the type of Pipe Clamp Stabil Form C LK. 
An outstanding feature is the continuous HCP surface of all components. This ensures a permanent corrosion protection. Due to warehousing of all relevant components Sikla is able to respond quickly and reliable to customer requests and to guarantee maximum flexibility and efficiency in project implementation.