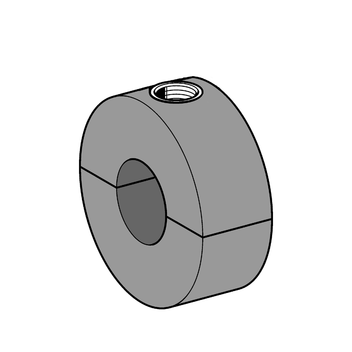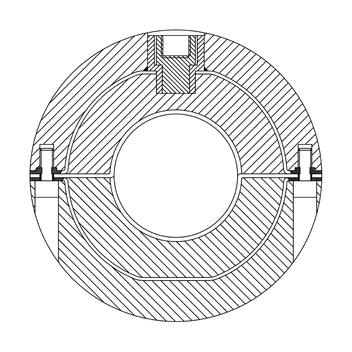 Group:
1253
---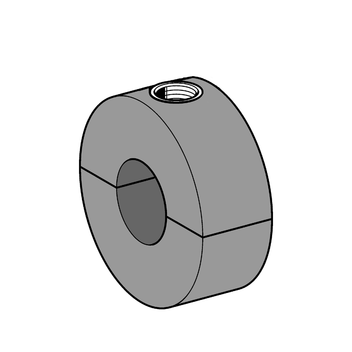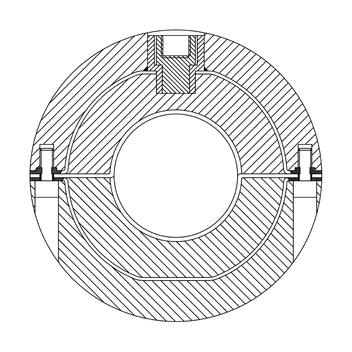 Application
Insulated pipe clamp made of PUR-foam for chiller plants and cool water systems.
Scope of delivery
Two-piece polyurethane-integral foam with steel holders with inside connection ears (laid in foam).
Installation
Screw in upper part and position the pipe.
Tighten closely lower part with displaced caoutchouc part to upper part (PUR part to caoutchouc, caoutchouc part to PUR).

Advantage: Sealant is not longer required!
Technical Data
Insulation core:

PUR-foam (250 kg/m3 , B2)

Pressure resistance:

For static load: 4,3 N/mm2 at 23° C

Diffusion resistance:

µ = 1200
λ = 0.045 W/mK at 0° C

Temperature range:

From - 50° C up to + 105° C

Insertion loss:

Up to 16 dB(A)
Type

Max. load
[kN]

15/30
0.27

17/30
0.27

18/30
0.28

21/30
0.33

22/30
0.34

27/30
0.42

28/30
0.44

33/30
0.53

35/30
0.55

42/30
0.66

48/30
0.75

54/30
0.87

57/30
0.89

60/30
1.20

76/30
1.48

89/30
1.73

114/40
2.67

133/40
3.11

139/40
3.27

159/40
3.72

168/40
4.40

204/60
5.20

219/60
5.26
* = delivery time on demand