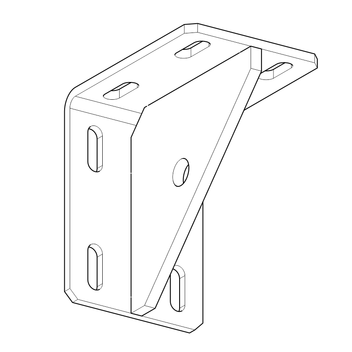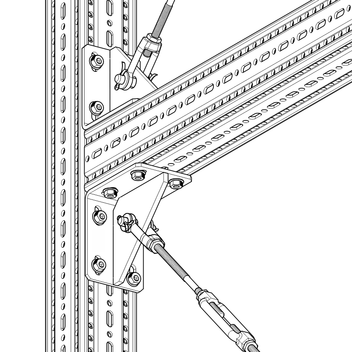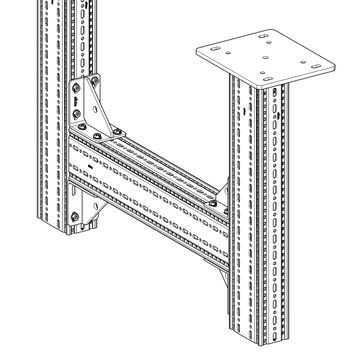 Group:
A430
---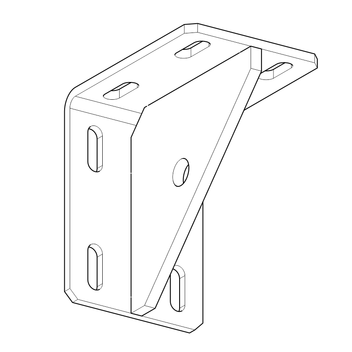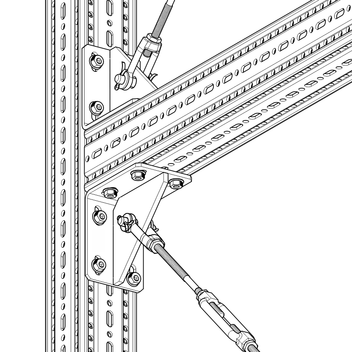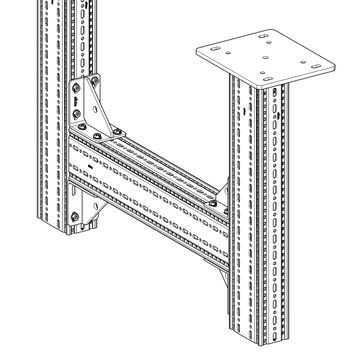 Application
Component to be used for connections between two F100 or F100/160 sections when the structural design requires an alternative to the End Support STA F 100 as the default solution.
Connections with the Corner Bracket WD F 100 allow flexible constrcutions and provide a high load capacity at the same time.
Using the bracket hole (Ø 18mm) additional bracings can be installed and comprehensive solutions can be realized.
Installation
To be used in pairs only. 8 pieces of Self Forming Screw FLS are necessary for one Corner Bracket.
Technical Data
Type

perm. tensile load bracket hole
[kN]

WD F 100 140/140
45,3
Approvals / Conformity
CE mark (Declaration of performance see www.sikla.com/service/downloads)



Declaration of performance Corner Bracket WD F PDF | 65.5 KB